Joyometry LLC.
is a holistic wellness practice who came to me looking to have a logo created. After initial discussions of many design ideas, we agreed that what they wanted was a text-based logo and a graphic to be used for various marketing, communications and merchandise plans.
​​​​​​​
Here is what I initially sent over:
The idea behind these first items was to gauge the direction they wanted to pursue; the graphic (although I really didn't like it) was intended to identify the uses of spirals, hexagons, and colors. The text was to get a better Idea of san-serif vs serif and heavy vs light lettering.
The response I got was positive, however many things became clear; Reduce the weight of the graphic, use more lines, incorporate more aspects from Joyometry, and basically start over. The feedback for the logo was a thinner weight font, and better incorporation of runes, spirals, and images from sacred geometry.
Here are a few iterations I tried: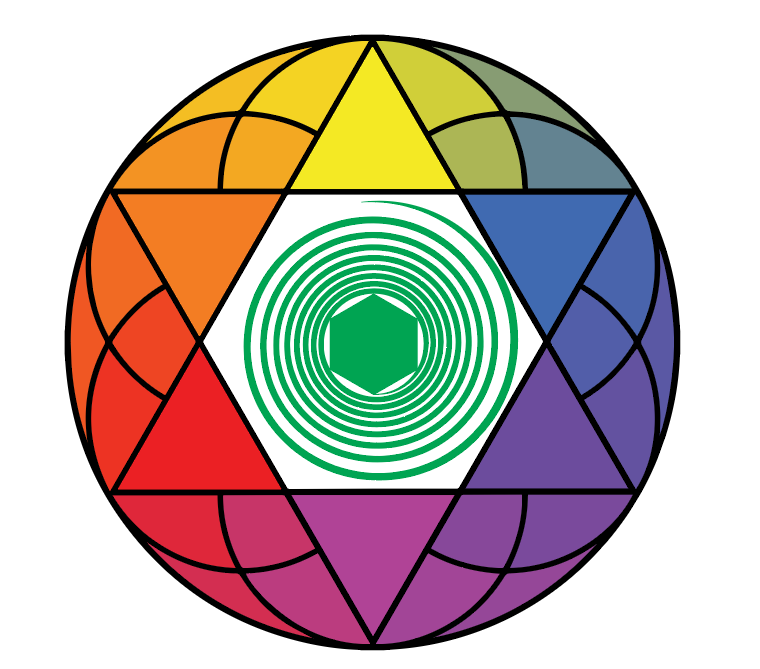 The idea behind each was to focus on a single aspect and bring it to the forefront. The first is a simplistic look (something I realized later was the wrong direction) focused on green, incorporating the hexagon and circle-flower as well. The middle three were attempts to use all the colors as solids, instead of a gradient. These I feel strayed the furthest from the clients idea. The last one was my attempt at line work that used various shapes, and could be added to more easily. This was what ended up being the template for the final graphic choice.
And a few logo attempts based on feedback:
For the logo, I scrapped using a font as the template and created my own. It is mono-spaced and each letter is 1:1 ratio, except the J, which I'll explain later. Both the mono-space and 1:1 ratio came from the client's idea of balance and symmetry. This idea is behind all the shapes in sacred geometry, so I used it as the idea behind all the letters in the Joyometry logo. Each letter is a simplified rune (or yin and yang) to bring more aspects of sacred geometry to the front, without cluttering the aesthetic.
By this stage, things were becoming iterative; everything used the previous version and made tweaks. What became apparent immediately was the clients desire to add more and more, which I tried to fulfill, while maintaining a balance.
 It was difficult, but here is the progression of each piece:
And of course, the final pieces together: